INTERMEDIATE TRYOUTS

Warriors Ladies Fastball
The Warriors Ladies Fastball team is looking for competitive players who want to play in the ELSA league for the 2022 season.
If interested, please contact Coach Alan Gombos: agombos@telus.net or 780-777-8976 or Manager Mickey Friedrick: mickey.friedrick@yahoo.com or 780-893-7675.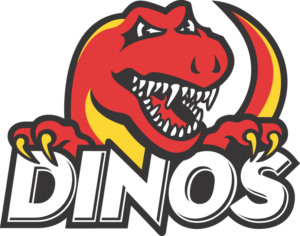 The University of Calgary Dinos Fastball Club is currently recruiting for the 2021 & 2022 seasons.  We are  one of the original teams in the Alberta Intercollegiate Women's Fastball Association (AIWFA), which began in 2002.  It was established with five teams, but has since grown to include 8 teams from British Columbia, Saskatchewan, & Alberta.  The league is now called the Western Collegiate Fastball Association (WCSA), and a member of the Canadian Collegiate Softball Association (CCSA). The WCSA has established itself as a premiere fastball league, and become a well-respected conference for Canadian athletes to play their University career.
Past players have been selected to the 1st and 2nd WCSA all-star teams. In the 2019 season, 6 of our athletes were 1st Team selections, 2 to the 2nd Team, and we received 2 major awards for top pitcher, and top batter. In addition, 6 players received awards for academics
Past players have also  been selected to the Canadian Collegiate National Championship all- star teams. In the past 3 years 5 players were selected from the Dinos. Our team has attended 12 straight Canadian Collegiate National Championships. This is unmatched by any other team in Canada.
For more information and to schedule a school tour and practice with the team please contact head coach Neal Harlos:
Phone: 403-701-8050
Email: fastball@ucalgary.ca
Web:www.uofcdinosfastball.ca