SOFTBALL ALBERTA CAMPS
2019 Outwork Outplay Camp
Registration is now open!
The coach registration for the Outwork Outplay Camp is all online through our RAMP system. This year's session will be Friday April 12 from 6-9 pm at the Abbey Centre in Blackfalds. There will be hands on learning in the gym (exact topics TBA) as well as a Q&A session at the end. Softball Alberta is applying for this session to be an opportunity for Comp Intro certified coaches to obtain PD points. We will announce the number available as soon as we can.
Softball Alberta Development Camps
Clinic Dates and Locations:
CLINICS/CAMPS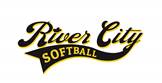 Friday, April 26th : Pitching and Catching
Fox Run School, Sylvan Lake
-groups will be comprised of
similar ages/abilities
-$20 per athlete
-pitchers will need to supply
their own catcher
-6:30-7:45 or 7:45-9
Saturday & Sunday, April 27-28th: Rimbey Arena
-$60/day or $100 for both days
-10 am – 4 pm with a lunch
break
-bring your own lunch or
purchase hot dog / chips / drink
for $5
Friday night, we will also be hosting two coach/parent information seminars at the same times as pitching and catching. There will be no charge.
To register email hornets01softball@gmail.com with your athlete's age, experience and gender. Payment can be made by e-transfer to hornets01softball@gmail.com
Questions can be directed to Brady Terpsma at bterpsma@hotmail.com or (780)217-0845