BLAIRE TAYLOR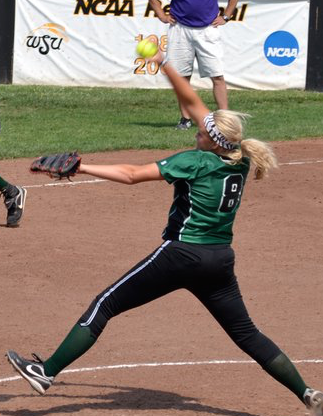 Blaire had a 13 year playing career with the Edmonton Warriors. In that time, she won 7 Provincial Gold, 4 Provincial Silver, 1 Provincial Bronze, and a Gold, Silver and Bronze medal at Western Canadian Championships.
After graduating from Ross Sheppard High School, Blaire was off to Kansas to play with the Seward County Saints (Div 1 NJCAA) on a softball scholarship. In Blaire's 2 years with Seward she made it into the Saints record book at #5 of all time with 33 wins, 163 strikeouts, 55 games pitched and 331 innings pitched. She earned All-Star recognition on 2 occasions.
On completion of her schooling at Seward, Blaire moved on to play with Friends University (Div 1 NAIA) in Wichita Kansas. During her career at Friends, Blaire was chosen 2014 KCAC All-Star in Athletics and Scholastics. Blaire won another 21 games at Friends to finish with 54 wins in her College career.  Blaire started coaching with the Warriors in 2013.
She is currently a certified Can-pitch pitching instructor and instructs at various Softball Alberta camps.