BAILEE SCOGGINS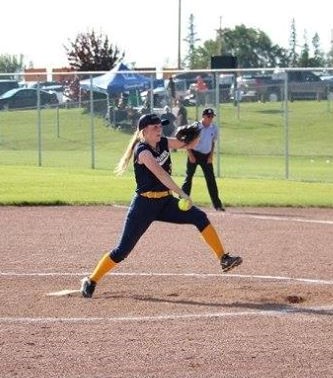 Bailee currently attends the University of Saskatchewan and is in the process of completing her psychology degree and then onto specializing in sports psychology.
During her first year at the university, she played for the U of S Softball team. The team competed in the Western Collegiate Softball League, then onto winning the Canadian Collegiate Softball Association National Champions. She has played fastball for a consecutive thirteen years and has been fortunate enough to travel with her teams; some places include numerous provinces across Canada, as well as a few places in the United States.
Since 2014, she has been working with Sherwood Park Minor Softball Association conducting clinics be teaching kids the techniques and fundamentals of softball for all ages.
Her background and interests consist of outdoor activities, art, fastball, and spending time with her family, friends, and her golden and chocolate lab Charlie and Kit.