ZONE 1 NEWS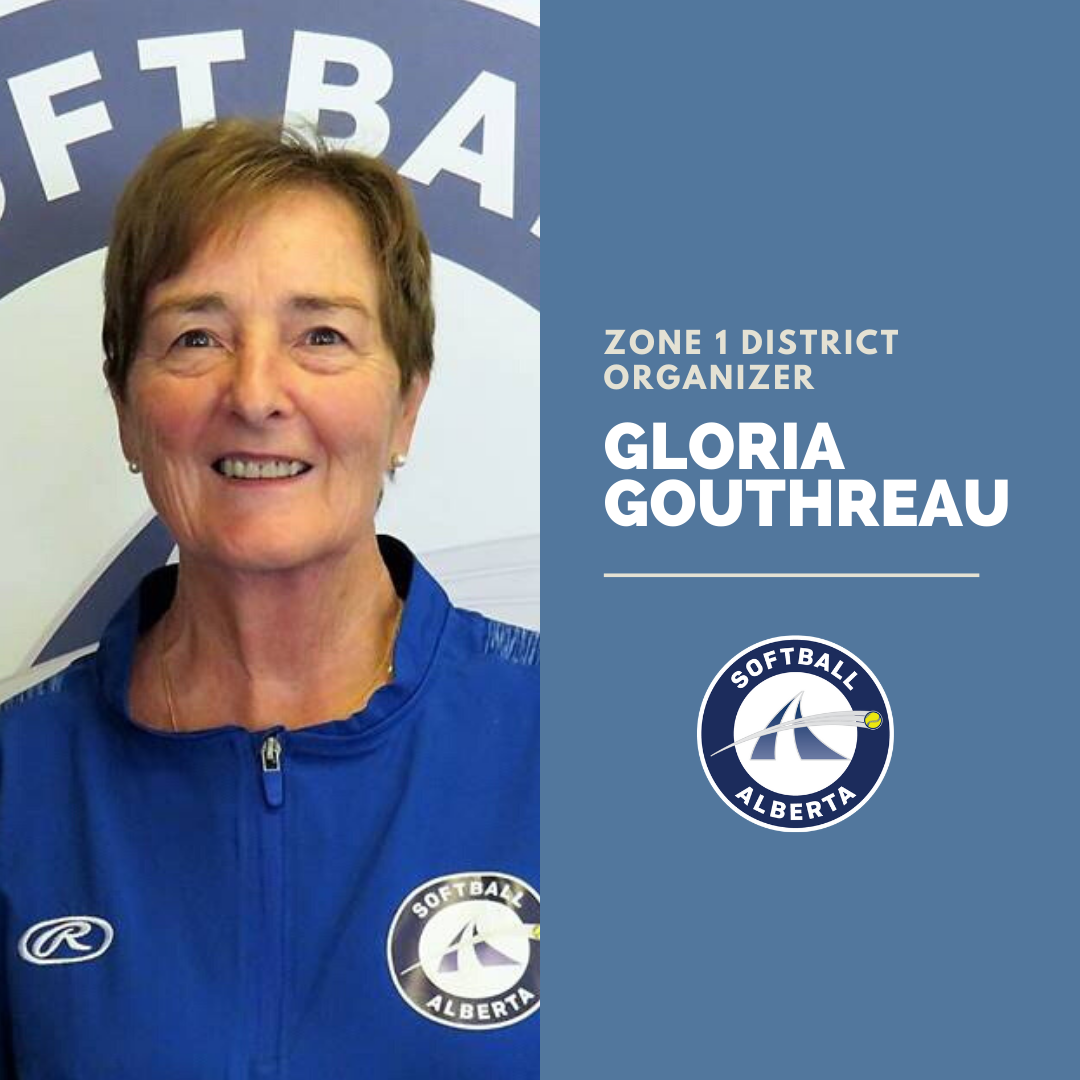 Welcome to our new zone one page, where we can share information that is going on in our zone one, from Medicine Hat, Lethbridge and Elkford B.C and in between.
First order of business is the Zone One meeting on March 11, 7:00 pm at 59 Cougar Road North. This will also be a call-in meeting for those who are unable to attend. Will keep you updated with the information as we get closer.
Softball Alberta would like this first newsletter to be where we introduce our self to the membership.
I have been with Softball Alberta for over 30 plus years. Started out with Lethbridge Minor ball when my 2 girls at 8years decided to play ball and coaches were needed, sound familiar to a lot of you. Went on to be the President, then next D.O. for Zone One. Have ran Zone playdowns, provincials Westerns and Canadians in all categories of Minor, Fastpitch and Slo-pitch. Represented Softball Have Alberta both at Western and Canadian AGM's.
Have been on several Hosting committees from curling, figure skating, broomball and Summer Games.
Was the Alberta Rep for the 1998 Hokkaido/Alberta exchange, when they came to Alberta. What a great experience meeting their delegation and athletes. They had the opportunity to play in Edmonton, Calgary, Camrose, Red Deer and Lethbridge. Made some great friendships which I keep in touch with.
For the 2018-2019 Hokkaido/Alberta exchange, 20 years later I was honored to have been selected to be the Alberta rep for both going to Japan and then with them here in Alberta. To go to Japan and learn about their culture thru the many site seeing trips,  attending school, learning how to dress, the food and the ball games.
A thrill for me also in Japan was getting to meet up with 5 of the girls from 20 years ago.  One of the girls is involved with their association as a member of the board and an umpire, she did our games.
Having the delegate and athletes come to Alberta and give our membership the chance to see them play plus give our girls the opportunity to play against them was something they will not forget.  For me getting to see Alberta thru their eyes made me realize how we take our beautiful province for granted.
One of the proudest things that is near and dear to my heart is  the Lethbridge Softball Association, softball complex. As a founding member we started in 1983 to work with the City of Lethbridge on finding land and designing a 4 diamonds complex. Finally, in 1987 we turn the sod on our land for an 8-diamond complex and a feature diamond. Then volunteers from Minor ball, Mens and Ladies Fast pitch, Men and Ladies Slo-pitch plus the Umpires started picking rocks, gluing pipes for irrigation, painting, fencing and even planting trees. Now Lethbridge Softball Association is a very well run 11 diamond business used not only for nightly games, tournaments but also weddings, private function and City hosting events. What a legacy.
To be part of this Softball family is the biggest reward for me, the lasting friendships that have been made across Alberta, Canada and Australia is something most people don't get to experience.
TALK TO YOU AGAIN, WITH ZONE NEWS.!
Gloria Gouthreau
D.O Zone One