GREAT WEST TIRE / SUPER SAM (1984-1986) – INDUCTED 2001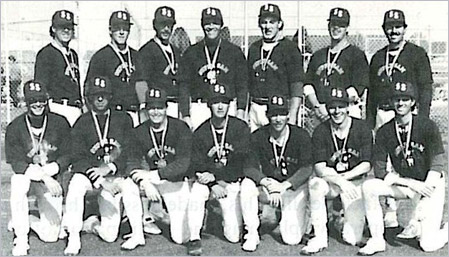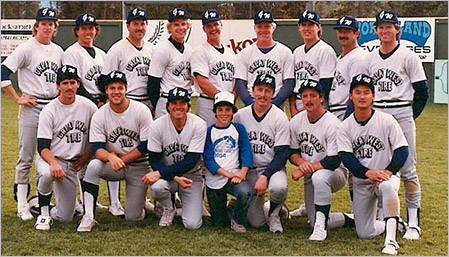 Brent Brodoway
John Christiansen
Barry Coghlin
Greg Duce
Ryan Heggie
Darren Klovansky
Jim Kotkas
Rory MacLennan
Greg Maxwell
Bryan Maxwell
Scott Maxwell
Randy Maxwell
Brent Maxwell
Parry McDonald
Dale Norlin
Glen Novak
Greg Osmond
Wayne Pallett
Brad Peake
Kevin Reiter
Rod Tomita
Roger Wallace
Jesse Wilde
The Lethbridge Great West Tire/Super Sam's teams ruled the Slo-Pitch base paths in Alberta and Canada for three years.
In 1984, Great West Tire won the Canadian Senior 'A' Men's Slo-Pitch Championships in Whitehorse, Yukon. The following year, in the same city, Great West Tire defended their title. Then in 1986, in their home town of Lethbridge, they became three-time champions.
Over the years, Great West Tire had picked up players from fastball and baseball. Anyone who joined the team had to have one thing in common: fun.
The team could hit, but they could also field. The pitching wasn't bad either.