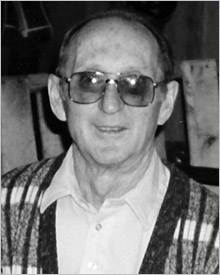 Bill Crew lived in the Jasper Park Community of Edmonton and began assisting in the organization of girls softball in 1958.
He became better know as the manager of the Staheli Construction Spartans Ladies Softball team from 1964 to 1970.
His soft spoken manner, calmness, and strong outward appearance gave strength to his teams when they needed it.
His attention to detail made his teams the envy of all others in their organization.
Inducted as a Sport Builder in 1994.