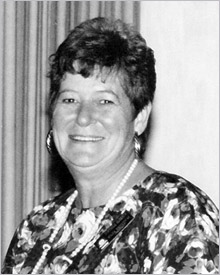 Wilda Drost was one of only two females to ever be elected President of the Alberta Amateur Softball Association and served the Association in this capacity from 1987 to 1991.
She was a member of the Board of Directors, who for 12 years demonstrated leadership and commitment to the position and sport of softball in the Calgary area. She served as President, Vice President, Past President and District Organizer.
Inducted as a Sport Builder in 2004.