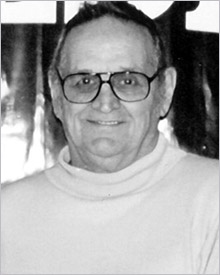 Beginning in the 1970's, Rolly Swalm of Medicine Hat, Alberta was Mr. Softball. He was Coach of the Year in Medicine Hat four times, coaching both Men's and Women's teams. Furthermore, he was the Game Announcer, League Governor, and Scorekeeper, all at the same time.
The consummate volunteer, he loved the sport of softball and it was his life.
Inducted as a Sport Builder in 1996.