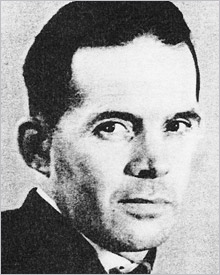 Ralph 'Lefty' Eshpeter of Lethbridge, Alberta was the Recreation Director for six years and during that time played and coached softball teams in the area.
He was the President of Softball Alberta in 1953.
He was the southern representative for Softball Alberta in 1960 at the time of his death.
Inducted as a Sport Builder in 1996.