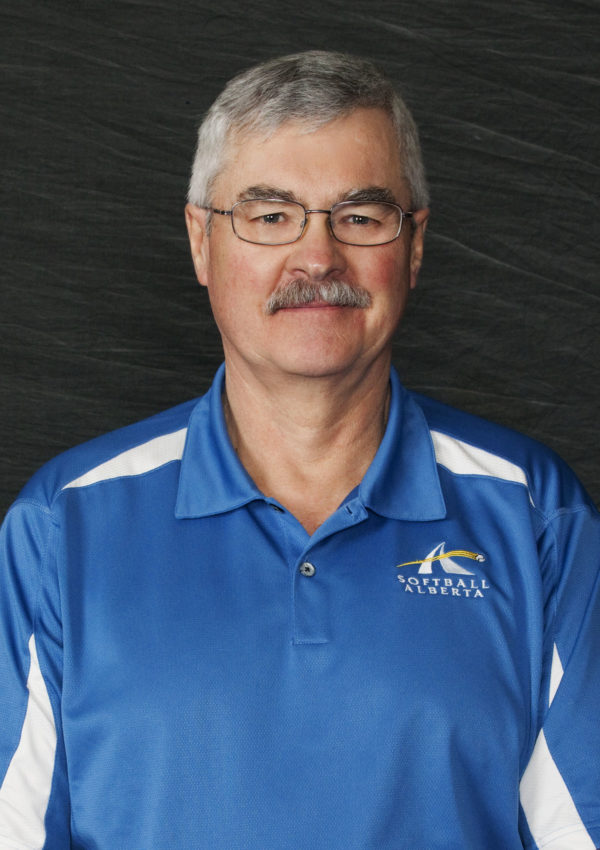 Paul began his involvement in the sport of softball in 1982 as a Mite coach when he was recruited into coaching. Success in that first year ensured that he was hooked – which eventually led to him experiencing those early years again with his granddaughter.
Paul has been dedicated to the sport and has given endless hours of his time as a coach, administrator and volunteer. A true leader and promoter of softball on and off the diamond.
Philosophies:
As a Coach has been one of fairness, always play to the best of your ability, encourage competitive opposition, and respect your opposition and officials;
As an Administrator is to foster the promotion of the sport, encourage competition and to promote safety, ethics, and fairness in the game;
As a Volunteer has been to completely support the efforts of the Organizations in providing competition, and promotion of the sport.
His impressive years of involvement also include the following:
1986 – 1993, 1995 – 1997              Zone 3 Minor Delegate
1997 – 2001                            Zone 3 District Organizer
2001 – 2005                             Softball Alberta Minor Director
2005 – 2007                           Softball Alberta Director of Finance
2007 – 2015                            Softball Alberta President
1999 Board Liaison, Western Canada Summer Games – Prince Albert, SK
2001 Board Liaison, Canada Summer Games – London, ON
Beginning in 1983, he also served in many of the following positions within Calgary Minor Softball:
1983 – 1987               Community Sports Director (Softball – Silver Springs)
1984 – 1987               League Chairman
1987                             Director
1987- 1992                 President – in which he played a key role in the re-building, growth of CMSA & rewrote the CMSA Bylaws.
1991- 1994                 Chairman, Young Men's Fastball League
2011                             Governor
Going back to where it all started in 1982, Paul continued to coach throughout the years with:
Silver Springs Boys & Girls 1982 – 1987
Double Diamond Girls 1988 – 1989
Young Men's Fastball  1991 – 1996
West Valley Girls 2007 – 2010
Paul also spent countless hours taking on the task of 'clarifying' the Softball Alberta Handbook, Rules & Regulations, Special Operating Rules, Bylaws and creating many of the Association's Policies & Procedures.
Paul has been an outstanding supporter, volunteer and contributor to the sport of softball for many years. Paul's high ethical standards and fairness to all in Calgary and Alberta makes him very worthy of this Hall of Fame induction.
Sport Builder inducted in 2019