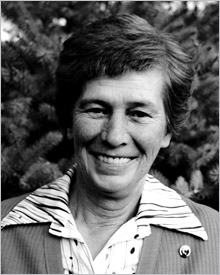 Pat Tyler started her softball career in 1948 with a local school team. She was involved at every level possible, from player to coach and from umpire to manager.
She was a member of four consecutive Intermediate 'B' Ladies Provincial Champion teams, from 1956 to 1960 and from 1964 to 1968. Pat was a local umpire from 1972 to 1987.
Inducted as a Sport Builder in 1988.