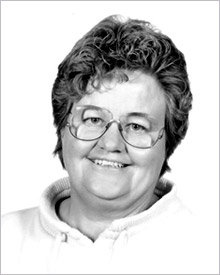 Pat Moffitt has coached and administered the sport of Softball in the Northeast Zone of Edmonton for over 30 years.
She served the Provincial Association as Secretary from 1975 to 77 and from 1988 to 1990, and was the Vice President from 1980 to 1982.
Pat was a tremendous asset to the development of our youth in the sport, working tirelessly in the development of organizations, teams and players.
Inducted as a Sport Builder in 2001.