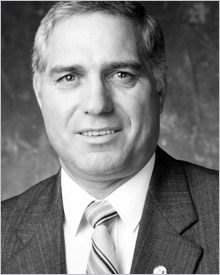 Nels Rissling of Edmonton, Alberta became involved in the sport of softball after a move from Saskatoon. He started at the community level and then became involved with Softball at the Provincial level, becoming President of the Alberta Amateur Softball Association in 1975.
He stayed involved as the Past President until 1980 and has been a promoter of the sport ever since.
Inducted as a Sport Builder in 1987.