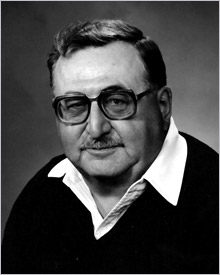 Mike Wyrostok of Lethbridge, Alberta has spent his whole life on local organizing committees, Softball Alberta committees, and has been a friend to the sport all over the province.
Mike's involvement has been as an organizer, a sponsor and a coach.
Always the historian, Mike's assistance with Hall of Fame inductions from day one and his knowledge of the athletes, teams, sport builders and officials, has been a huge asset.
Inducted as a Sport Builder in 1987.