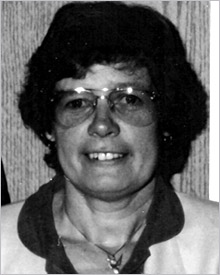 Joan French of Calgary has been involved in a wide variety of sports and community activities that dates back to the 1950's.
Joan was an organizing member of the Calgary Ladies Softball Association.
In the summer of 1968, Joan became a playing coach and the following year directed the Timac Tire team to gold in the Summer Games and a silver at the Canadian Championships in Halifax, Nova Scotia.
She was named CASA Coach of the year in 1973.
A tireless volunteer who passed on her knowledge and passion for the game to many over the years.
Inducted as a Sport Builder in 1983.