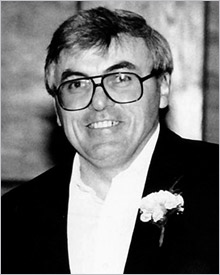 When one looks at Sport Builder in the dictionary, beside these words should appear the name Emile Berube.
Emile has supported sports and more specifically softball for boys and girls in the Calahoo area for over 30 years.
He has coached and financially supported teams from Mites to Senior 'A' Women and continues to support the sport throughout Alberta and Canada.
Inducted as a Sport Builder in 2001.