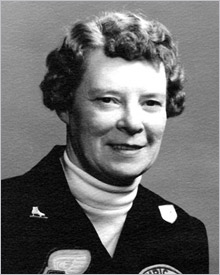 Elsie Barlow was elected the first female President of Softball Alberta in 1957.
She was a District Organizer for the sport from 1959 to 1969 and Treasurer of the Greater Edmonton Softball League for eight years.
Elsie was inducted into the Alberta Sports Hall of Fame in 1966 and named Female Builder of the Century after her death in 1997.
Inducted as a Sport Builder in 1984.