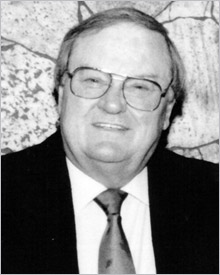 Doug Frier of Lethbridge, Alberta did it all in the sport of softball. Doug played and coached both softball and baseball playing in the 1950's, and moving on to coach in the 1960's and beyond.
In the later years he made his mark in the coaching box but through it all he was a promoter. The organizer, the negotiator and the signal caller.
Doug Frier put back into the sport and left his mark in softball in the Lethbridge area.
Inducted as a Sport Builder in 1989.