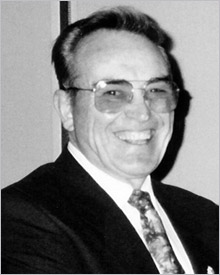 Don Emmett of Castor, Alberta served as a volunteer District Organizer for the Association for 19 years.
Don was a voice for grassroots softball promoting the sport at the community level in rural Alberta.
The consummate professional, Don served only for the love of the game and his sincerity and dedication to the sport helped it grow in the 1980's.
Inducted as a Sport Builder in 1998.