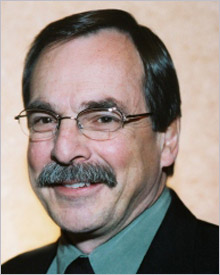 Dennis Milligan lived in Yellowknife, NWT from 1957 to 1984. Dennis married his wife, Marcie, in 1974, having two children Shayne and Nicole. Dennis moved his family to Grande Prairie in January 1984, then to Sexsmith in August of 1989. He managed Sexsmith Insurance Ltd. from October 1990 to October 1992, purchasing the business in 1992. In October 2007, he began the process of turning the business over to his son Shayne. Dennis continues to work as a manager and mentor.
Dennis played the sport of softball from 1970-1992. From 1970 – 1983 Dennis participated in numerous Territorial Championships, including two Western Canadian Championships. From 1984 – 1992, he participated in three Alberta Provincial Championships.
Dennis began his coaching career in 1973. He is a Level 3 certified coach and a Level 2 instructor and he has coached many different categories of teams over the years including Masters Women, Masters Men, Senior Women, Senior Men, Junior Men, Midget Boys, Bantam Boys, Pee Wee Boys, Squirt Boys and Mite Boys. Dennis has been to 6 Canadian Championships, winning a Silver medal with a Junior Men's team from North West Territories, 6 Western Canadian Championships, winning a Bronze with a Masters Women's team from Alberta, a Silver medal with a Senior B Men's team from Alberta, and a Gold medal with a Bantam Boys team from Alberta. Dennis has coached at a total of 17 Alberta Provincial Championships, winning 5 Silver and 6 Gold. In 1989, Dennis was awarded Softball Alberta's Adult Coach of the Year and in 1996 he was awarded Softball Alberta's Minor Coach of the Year.
Dennis has been a volunteer throughout the community of Softball for quite some time now. He was a league Player Representative from 1975 – 80, a Vice-President of NWT Softball Association in 1981, President of the NWT Softball Association from 1982 – 84, a player representative of Grande Prairie Men's team from 1985 – 88, Vice-President of Softball Alberta from 1988 – 91, President of Softball Alberta from 1991 – 93, and was a Director for Softball Canada from 1994 – 2007. Dennis is the only person to date to hold the position of President in two different Provincial / Territorial Softball Associations.
Dennis was also a member of NWT Sport North Association from 1981 – 84, one of the founding members of South Peace Ball Association in 1985, was a South Peace Ball Association Board Member from 1985 – 87 & 1998-99, one of the founding members of the Grande Prairie Minor Softball in 1988, and was the Chairman of Sexsmith Minor Ball from 1989 – 94.
Dennis has been involved with Softball Canada over the years. He has attended 14 Canadian Championships, 11 as a Supervisor and 3 as an Assistant Supervisor. He was a Chairman on the Softball Canada Committee spending 8 years with Canadian Championships, 5 years with the Hall of Fame, 6 years with Marketing, 7 years with Sport Science (Technical Standards), 5 years with the Men's National Team (including the Head of Delegation for 2 World Championships, World Youth in PEI, and Men's World Championships in New Zealand), 1 year with the Slo-Pitch Task Force, and 2 years with the Future of the Game. Dennis remained on several of these committees as a Board member when not in the chair.
Dennis has been an outstanding supporter and contributor to the sport of softball for many years. His noteworthy achievements and prolonged and meritorious performances in our sport make him worthy of induction into the Softball Alberta Hall of Fame.
Inducted as a Sport Builder in 2009.