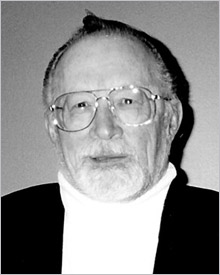 Dennis King of Mulhurst, Alberta has been a promoter of the sport of softball at all levels for over 40 years.
He began playing in the Fairview, Alberta area and began giving back to the sport while working for Syncrude in Ft. McMurray, Alberta. Dennis served on the Softball Alberta Board of Directors for ten years in the capacity of District Organizer and Vice President. He was also active in teaching the sport, traveling all over Alberta to conduct NCCP clinics for the Association.
Inducted as a Sport Builder in 1999.