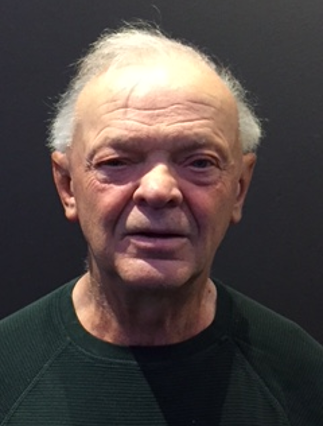 Dave was born in Vermilion in 1949 and throughout his childhood he played various sports. Dave was also heavily involved with football at a high level and played every year of his time in high school. He was even invited to attend the Edmonton Eskimos high school football camps. However, a serious knee injury in 1968 later halted his football career in 1969.
Dave then turned to Fastpitch, joining the Edmonton Imperial Oil team for the 1970-71 seasons. Immediately, he fell in love with it. In 1972 he moved on to play with the Kits Construction Royals and eventually in 1974 he found himself on the Cecil Hotel team where he was asked to be a player coach. He continued on as Manager and Coach in 1975 and added to his list a position on the Edmonton Fastball Association's executive as Vice President. He served on the executive for them for 4 years, managing many tasks over his years in the position as well as still being involved with teams.
Dave continued managing the Cecil Hotel team and with their continued successes they eventually climbed the ranks to be a Senior A Men's team in 1979. In 1980, Dave was voted in as President of the new Edmonton Major Men's League. He still couldn't leave the diamond, so Dave held the position for 4 years while still managing and coaching. The league gained popularity through Dave's promotion and saw great success.
In 1980, a change in sponsorship created the Crown Well team, which allowed for expansion in who the team could play against. Teams were brought in from Aurora, Illinois and Bakersfield, California to play against Crown Well in 1982. Crown Well would go on to claim the Senior Men's Canadian Championship in 1983 thanks to the hard work Dave had put in during the years before.
With a son joining the community league fastpitch teams, Dave went from coaching men's teams to community teams in 1984. 1985 through to 1989, Dave took on the role of Director of Clareview Community League. Dave turned to a fellow coach in the McLeod community to form a boys rep team within the Northeast Zone. Throughout the years the team stayed together, they won several championships and Dave also took home a Coach of the Year Award.
In 1999, Dave retired from coaching. In his 27 years involved with softball as a player, coach, manager and many executive positions, Dave loved every minute of it. As a player, Dave put all of his passion for the game into his performance and in his other positions as coach and executive member he put it into promoting the game we all love. Thank you Dave for your years of service to the game!
Inducted as a Sport Builder in 2018.