BUCK AND MARIANNE SCHRADER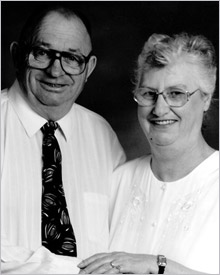 Buck and Marianne Schrader of Edmonton, Alberta were the husband and wife team behind softball in the Dovercourt area of Edmonton beginning in the early 1970's.
They were the originators of the "Buck Schrader Tournament" that was in existence for over 25 years, and at its height hosted 51 girls teams and 16 boys teams.
Buck and Marianne enriched the lives of hundreds of softball players in the Edmonton area.
Inducted as Sport Builders in 1999.