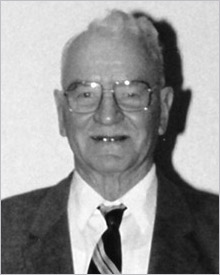 Al Arner's involvement with sport in general in the Wetaskiwin area went well beyond owning the local sports store.
In the 1960's, Al became involved with softball, and in the 1970's Al Arner coached boys softball teams winning eight provincial titles; two Western Canadian titles and a silver medal at the Canadian Championships in 1975.
Continuously a supporter of youth in the community, Al was always concerned about the recreational well-being of the kids in the area.
Inducted as a Sport Builder in 1988.