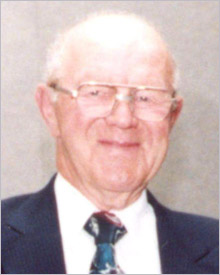 John began his umpiring career in 1959 officiating a lower division of softball in the Edmonton area. He was selected to umpire at the Canadian Senior Men's Fast Pitch Championships in 1972, the Senior Women's Fast Pitch Championships in 1978 and the Junior Women's Fast Pitch Championships in 1983.
During his tenure as an Edmonton area umpire, John became involved in the administration, of not only the local branch of officials, but also the Provincial Association. He was elected to the local Edmonton Executive in 1961 and served as treasurer (1964–1990). For ASUA, he served as Secretary Treasurer (1976–1989).
John served as a clinic instructor for both the Edmonton Branch and Alberta Softball Umpires Association sharing what he had learned to the younger officials from across Alberta.
Inducted as an Official in 2000.