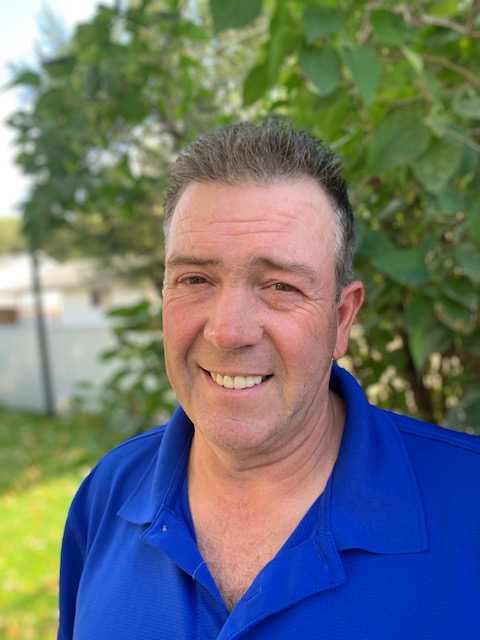 1982 – Began umpiring
1983 to present – umpired at numerous Provincials
1988 to 2013 – President of the Battle River Umpire Association
1990's – Umpire Delegate for Battle River Zone
1990 – 1st Junior Men's evaluation in Lloydminster
1992 to 2015 – 12 Western Canadian Championships
1997 to 2014 – 3 Canadian Championships
2001 – Inducted into the Canadian Indicator Club
2003 – Softball Alberta "Umpire of the Year"
2005 & 2009 – World Master Games
2009 – U19 Men's International Softball Championship
The longevity and the numbers only tell a small story of what softball means to Danny. He has the respect and passion for the game and also gets respect in return from players, coaches and fellow umpires. He passed his love of the game on to his daughter, who pitched nationally & internationally and his son, who was also an umpire for many years.
He strives to give those umpires that are just starting out the confidence to get on the diamond. "Everyone has to start somewhere", as he's told coaches when they question new umpires. His easy going personality and air of confidence on the diamond is plain to see and helps to diffuse situations quickly. His history with coaches and players makes it easy to see why teams are usually happy to see him and Danny happy to see them. He always finds time to chat with them on and off the diamond.
Like all umpires, Danny's calls in games get questioned by players and coaches. Danny has fun on the diamond but never loses his professionalism and he takes each game seriously whether it is a minor game or Senior A game. He believes the people playing are just as passionate about winning and every game is important to them. So if it's important to the players and coaches, he believes it should be important to the umpires.
Danny's organizational skills are boundless. For years he organized provincial tournaments and both women's and men's tournaments like the Senior A Men's World Series of Fastball in Camrose, and the Shaker's Women's tournament in Leduc. He helps out wherever he can, even grooming diamonds when necessary. When he organizes tournaments he ensures his umpires are well taken care of, including schedules, dressing rooms, water, and food. His hospitality includes any and all people he sees around the diamonds. If the old 'blues' are not on the diamond a phone call will be coming to invite them for supper and to relive old memories. No one is left out.
Danny's love for the sport, dedication and commitment for over 35 years as well as his professionalism every time he steps on the diamond and the respect he demonstrates for coaches, players, fellow umpires and fans, make him a worthy inductee.
Inducted as an Official in 2019