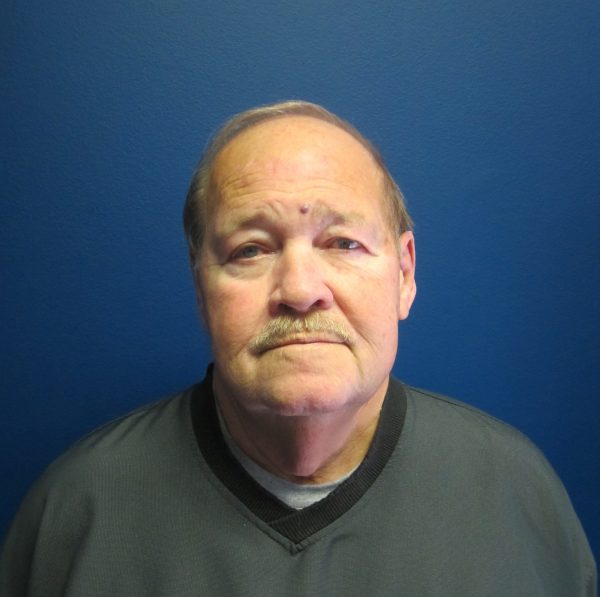 arl was born in Elrose, SK and moved to Saskatoon at a young age. It was in Saskatoon that he took up playing Fastpitch participating for the Mayfair Midget team that would go on to win the Midget Boys Provincial Championships. Saskatoon has always been a hot bed for softball and Earl grew up peering over the outfield fences at the old Cairns Field on Idylwyld Drive watching his heroes.
Earl was always big for his age and started out as a first baseman but asked to take the mound at one tournament when he felt he could do just as good there. The rest is history as Earl became one of the better pitchers in Saskatchewan and Alberta. "Buddha" as he would become known to his friends as threw hard and could go all day. In the late seventies and eighties, many teams only employed one pitcher and they expected him to throw every game – especially if you were good.
Earl headed out to Surrey, BC after high school and then headed to Fort McMurray to work in the oil fields. He pitched there for 3 years building a reputation for no hitters and perfect games. At that time the Western Major Fastball League was just getting started and there were many players that did not want to travel or, because of their job could not travel, and just played commercial or intermediate ball in and around Alberta and Saskatchewan.
Earl started out throwing predominantly rise balls but when he headed to Senior A ball he had to work on a drop and change up to keep the hits inside the park. Bob Domik of Richmond Hill Dynes team and Earl met at the Canadian Championships in 1975 and the result was both pitchers setting a record of 31 for the most strikeouts in the preliminary round of the championship. Earl also had a single game record of 21 strikeouts during a 16 inning game which resulted in a 2-1 victory for Alberta.
Earl's Fastpitch Playing History:
1960 and 1961 – Saskatoon Mayfair Midgets (City and Provincial Champions)
1966-68 – Surrey, BC, Senior Men's Fastball
1969-70 – Saskatoon Star Phoenix
1971-73 – Fort McMurray Mannix Cats
1974-76 – Edmonton Royals
1977 – Edmonton Aacros – Western Major Fastball League
1978-79 – Edmonton Royals
1980-81 – Andrew A's
1982 – Morgan's Playboys
1983-84 – Daviols Playboys
1985-89 – Edmonton Selects
2000-04 – Winterburn Roadrunners
2005 – Edmonton Brewers
2005 – Edmonton Brewers World Masters Games
Earl's Awards and Honours:
1971 – Peter Pond Hotel – Top Pitcher Award
– Fort McMurray Major Men's League – All Star Pitcher
1972 – Blueberry Tournament – Ft. McMurray – Top Pitcher
–  Ft. McMurray Major Men's League – All Star Pitcher
–  Alberta Sr. B Champions
1973 – Fort McMurray Major Men's League – All Star Pitcher
– FMMM League Champions
– FMMM League MVP
1974 – Saskatoon Merchants Tournament – Top Pitcher
1974 – Red Deer Elks Tournament Champions
1975 – P.R. Fastball Tournament – MVP
1975 – Calgary Beacon Hotel Senor 'A' – Best Pitcher & MVP
1975 – Red Deer Elks Fastball Tournament – Top Pitcher
1975 – Provincial Senior 'A' Champions
1975 – Provincial Senior 'A' – MVP & All Star
1975 – Edmonton Major Men's – 1st All Star Team – Pitcher
1975 – Klondyker Tournament – Top Pitcher
1976 – City Champions
1976 – Edmonton Men's All Star Team – All Star & Top Pitcher
1977 – Camrose World Series of Fastball Champions
1978 – Edmonton Royals – 1st Division Pennant Winners & City
Champions, MVP & All Star Pitcher
1978 – Stony Plain Kings Fastball Tournament – Best Pitcher
1979 – Edmonton Major Men's League -2nd Team All Star Pitcher
1979 – Edmonton Royals – Top Pitcher & MVP
1980 – Edmonton Major Men's League – Top Pitcher
1980 – Andrew A's – Top Pitcher
1980 – Battle River Tournament – Lashburn – MVP
1980 – Edmonton Major Men's League – 1st All Star Team – Pitcher & MVP
1980 – Andrew A's – MVP
1980 – Andrew A's – Provincial Sr. B Champions
1981 – Andrew A's – Top Pitcher & MVP
1981 – Native Nationals – Anadarko, Oklahoma – 1st All Star Team – Pitcher
1982 – Morgan's Playboys – Division and City Champs
1983 – Doug Lewis Bulldogs Tournament – Tournament Champions
1983 – Senior 'B' Open Provincials – Top Pitcher
1985 – Silverline Selects – Top Pitcher & MVP
1985 – Sherwood Park Men's Fastball League – MVP
1985 – Western Canadian Fastball Champions – Top Pitcher (Winnipeg)
1986 – League Champions – Greater St. Albert Men's League
– Edmonton Selects – Top Pitcher
– Edmonton Selects – Masters Champions
1987 – Rollyview Tournament of Champions – Best Pitcher
1987 – Sherwood Park Men's Fastball League – Playoff Champions & All Star Pitcher
1987 – Edmonton Selects – Top Pitcher & MVP
1988 – Edmonton Selects – MVP
1988 – Edmonton Selects – Provincial Champions Masters Men
1989 – Edmonton Selects – Masters Men's Provincial Champions
1989 – Sherwood Park Men's Fastball League 'A' Division Runner Up
1989 – Blueberry Festival – 'B' Event Top Pitcher
Inducted as an Athlete in 2015